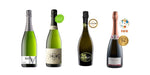 Prosecco is the best-selling sparkling wine by volume and one of the most recognized worldwide. Everyone has heard about the Italian fizz, and those who try it fall in love with the first sip.
Prosecco is more than a wine style — it's part of Italy's culinary identity and one of their most acclaimed wine styles. Italian elegance and charm are present in Prosecco, and with it, the country's fashionable lifestyle. 
Here's all you need to know about Prosecco, how it is made, and what brands to try. If there's a more versatile wine than Prosecco, we don't know what it is — Prosecco is noble like that. 
What is Prosecco?
Prosecco is a unique wine style intertwined with the Italian way of life. Unlike Champagne, Prosecco is not made with the Traditional Method but a more modern Charmat method, in which the wine gets its effervescence in temperature-controlled and pressurised tanks. The process makes Prosecco less expensive to produce than Champagne, but it also makes it more expressive and fruit-forward. 
Prosecco is a lovely apéritif for its tight acidic backbone, as it is mouth-watering and sharp. The pale wine is also fruity, and it often shows hints of peaches and green apples. The secret is in the only grape allowed in Prosecco — Glera. You won't find this grape anywhere but in Northern Italy!
Types of Prosecco 
All Prosecco is made with Glera, a green-skinned grape that grows in the northeastern regions of Veneto and Lombardia. However, Prosecco rosé is also available, and it is made with subtle additions of Pinot Nero (Pinot Noir).
Most Prosecco on the market is labelled under the distinguished Prosecco DOC. However, specialised Prosecco comes from smaller areas and holds the DOCG title. 
Prosecco also comes in distinct sweetness levels, including Brut Nature, Brut, Extra Dry, Dry and Demi-Sec. This means there's no one Prosecco, but many, and they're all worth trying. Prosecco's quality has increased immensely recently, and it's now considered among the finest sparkling wines worldwide. 
Prosecco Wines to Try 
At EC Wines, we offer curated selections of Prosecco, looking for those with the best quality-price ratio. We will continue to provide more extraordinary examples of Italian sparkling wine as well as alternatives from Italy and other countries. 
Sgarzi Luigi Perla Bianca Prosecco Spumante. Cantine Sgarzi grows its Glera in Veneto and turns it into elegant extra-dry Prosecco with scents of green apples and pears. This refreshing sparkling wine is delicious on its own, served chilled, and goes great with seafood and fried food.
Other Italian Sparkling wines:
Fontanafredda Contessa Rosa Alta Langa. Fontanafredda produces extraordinary sparkling wine, despite being known for its robust red wines made with Nebbiolo. Contessa Rosa is made with Pinot Noir and Chardonnay in the style of Champagne. 
Other European Sparkling wines:
Mas Fi Cava Brut, Spain. This refreshing Cava from Spain is a suitable alternative to Prosecco. It is made with local Xarel-lo, Parellada and Macabeo in the Traditional Method and is incredibly complex on the nose. 
Make Prosecco Part of Your Life 
Add a few bottles of Prosecco to your shopping cart from our curated selection and enjoy it with friends and family. Prosecco is more than a fashionable drink — it is also compatible with an immense range of foods! 
Prosecco is as easy to enjoy as it is easy to share, and there's no wrong time for a glass of Italian bubbles. Amateur wine enthusiasts and seasoned wine drinkers enjoy prosecco alike, and it's because it is a noble beverage — the true essence of Italian wine. Make Prosecco part of your life and enjoy!